January 21st, 2019
Clemens Carpenters & ACE Students Volunteer for Martin Luther King Day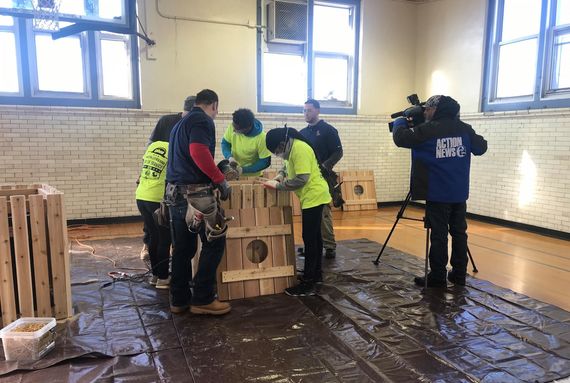 For the second consecutive year, the GBCA invited Clemens to sponsor the annual Martin Luther King Day of Service event they host for students of the ACE Mentorship Program. 
Clemens donated all labor, equipment and raw materials for the service project – this time for the construction of ten cedar enclosures for new outdoor trash cans for the Kingsessing Rec Center.
Shwon Riddle, Daniel Camacho & Richie Nolfi coached small teams of students in building the individual sides of the enclosure followed by the assembly of them.  The project was overseen by Senior Superintendent Tom Young, with assistance from Foremen Rob Meyer and Tom Thorpe.
The project started at 8am and wrapped up with lunch and a visit from local and state government officials and a news crew from 6abc Action News.